Archive of posts filed under the Tools category.
(x-post from cramul.us)
These labels transform nearly any physical object into your very own facebook wall! People are DYING to know what you like or don't like. These stickers will help you broadcast your opinion all over the freaking place.
This page is designed to be printed on Avery 5160 address label paper. If you don't have any label paper, you could just cut them out and tape them places.
This idea is called LIKEGASM, and it is a part of project POSTERGASM. We like to make weird, funny, surreal modifications to day to day life, slowly transforming the world into the place we want to live.
If you take any pictures of these stickers in action, please upload them to flickr.com and tag them "LikeGASM".
I'm starting work on the 3177 calendar early so I have time to make sure it isn't super tiny. (Sorry about 3176.)
This year, I thought I'd ask for theme ideas from the community, rather than just winging it and ending up with "Girls of Discordia." (How unimaginative!) In the absence of any good ideas, I'll go with nude male models. (Fair is fair.)
Also, Holy Day requests are welcome, but not guaranteed since I've already found a lot of them just laying around. (Also: sorry about several misplaced holy days in 3176. Let's just forget this year ever happened… is happening. Can we forget something that has not yet happened?)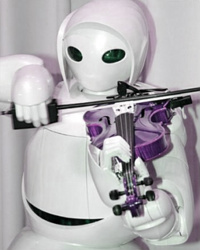 The One Line Meme Bomb is like memetics in haiku form. One tries to refine down an idea until it's as dense and provocative as possible. They often end up somewhere in between an adage and a non sequitur. A good one line meme bomb provokes a change, charge, or ripple in the person who thinks about it. Perhaps it's the straw that makes the camel say "I've had enough!", quit his job, and become a butterfly on fire. Or perhaps it's something you scrawl on bathroom walls with a sharpie. Or shout it from a moving car. Or get it tattooed to your balls.
The One Line Meme Bomb database was coded by Triple Zero, a dashing Discordian hypersultan from the Netherlands. It aggregates input from Spags Like You, ranking them by popularity. This exercise was developed at The Pee Dee Forums, where there are well over 200 pages of these things, with discussion.
If you're curious, a few people have talked about their goals for one line meme bombs, here. There's also a few poorly organized "best of" lists here.